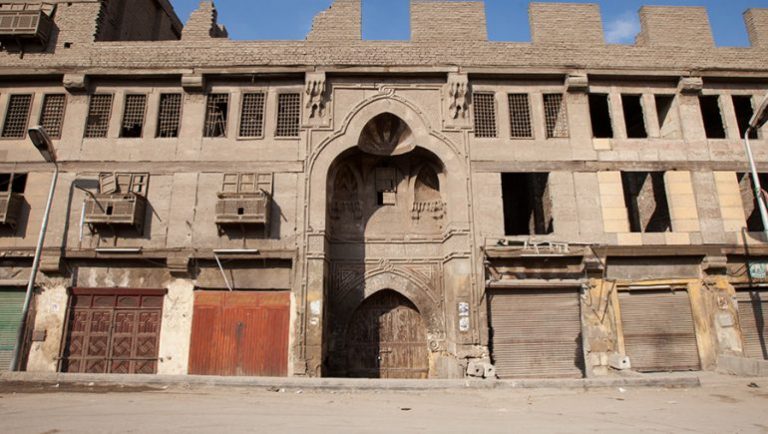 The Tourism and Antiquities Ministry's Historic Cairo General Directorate has announced the first restoration project for Wakala al-Sultan Qaytbay complex in Old Cairo's Bab al-Nasr district, with plans to convert it into a heritage hotel at a cost of roughly LE100 million.
The project's director Mahmoud Abdel Baset told MENA on Saturday that the restoration project is set to be finalized in a year.
He explained that the Ministry of Antiquities is turning the Wakala, which was registered under the Islamic and Coptic antiquities in 1953, into a unique heritage hotel after in cooperation with the Ministry of Housing which is funding the project.
He added the project has been approved by the Permanent Committee for Islamic and Coptic Antiquities.
The heritage hotel will be provided with furnishings that suit the nature of the ancient building, allowing visitors to spend their nights in the heart of Cairo, according to Abdel Baset.
Bazaars located near Wakala al-Sultan Qaytbay will remain so that tourists can buy artifacts and gifts from them, he added.
The Wakala al-Sultan Qaytbay dates back to 1481 during the Mamluk era in Egypt.
Located in Gamaleya neighborhood on Bab al-Nasr Street in Old Cairo, the ancient apartment complex is characterized by its spaciousness. Originally a commercial warehouse dating back to the Circassian Mamluk era and built by Sultan Qaytbay, it was later allocated to house merchants and travelers to conduct business.
It is an example of unique Mamluk-era architecture. It consists of three floors, overlooking a spacious inner courtyard. The ground floor included crops for trade, whereas the two upper floors were used as residences for merchants.
Egypt Independent