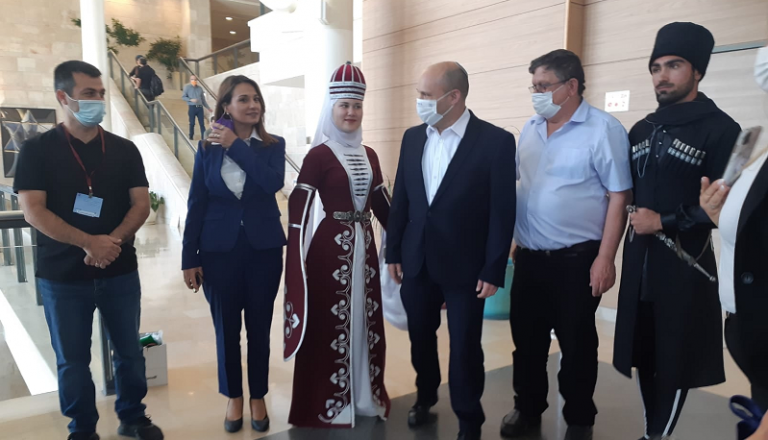 Deputies of the municipal Khase Kfar-Kama, a Circassian village in Israel, headed by Chairman Zakariy Napso, visited the Knesset on June 1. This is reported by the head of Khase Kfar Kama on his Facebook page.

According to Napso, the visit was organized to tell parliamentarians about the Circassian genocide committed by Tsarist Russia during and after the Russian-Caucasian war. The members of the delegation also handed over a documented statement to the representatives of the Knesset.

The Circassians were received in the Knesset by the head of the right-wing Yamina party Naftali Bennett, the head of the Israel Bethenu (Our Home) party Avigdor Lieberman and others. When he returned, the chairman of Khase Kfar Kama posted photos taken during the meeting on his Facebook page.

In the top picture, the second from the right is Zakaria Napso, the third is Naftali Bennett.
Source : AdygPlus